Just feel like sharing one of my favorite recipes. I have been following the SITS site for a while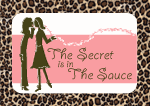 and those amazing women have just launched this new site that I am inspired by! If you have not visited the SITS site, I encourage you to do so!
Then jump on over to this one!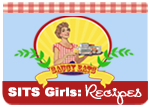 There will be some incredible sharing going on, I am sure.
Now I admit , I am one of those freaks that will buy and read cookbooks or cooking magazines just for fun, usually I am inspired by a recipe and I decide to try it, however it is so rare that I ever follow a recipe exactly. I love making changes geared more towards my kids' and husband's tastes taking into consideration too, what I have in stock. I alter freely when I don't have exactly what the recipe calls for.
One of my favorites is
Beach Shrimp
(From Southern Living at Home magazine).
I call it
Easy Shrimp
(This is really easy for every day dinner and good enough to serve to company ).
I alter this based on what I have in the frig, I usually have a bag of frozen shrimp from Trader
Joe's
, if I cook just one bag I decrease the amounts of the other stuff or it is too much liquid. If we are having company I have to cook two bags because my kids LOVE this! This is not one of those recipes that calls for exact measures! (my favorite kind). I have left out the butter, parsley and the lemon- (not all on the same night) AND it still tastes great! I have also used a variety of Italian dressings.
3 lbs. of large raw or frozen shrimp
1 (16 oz) bottle of Italian dressing
1 ½ Tbsp. freshly ground pepper
2 garlic cloves, pressed
2 lemons, halved
¼ cup chopped fresh parsley
½ cup butter, cut up
Place first 4 ingredients into a 13x9 inch baking dish, tossing to coat. Squeeze juice from lemons over shrimp mixture, and stir. Add lemon halves to pan. Sprinkle evenly with parsley; dot with butter.
Bake at 375 for 25
mins
. (making sure shrimp is pink- may take a little longer if you use frozen shrimp). Stir after 15
mins
. Serve in pan.
This is great with rice- I buy the frozen brown rice (another Trader Joe's or Henry's Market find) it comes in a bag, you microwave it for 3 minutes and you have delicious rice!
I have also served it with grilled veggies (on the grill pan) and crusty French bread.
Enjoy!